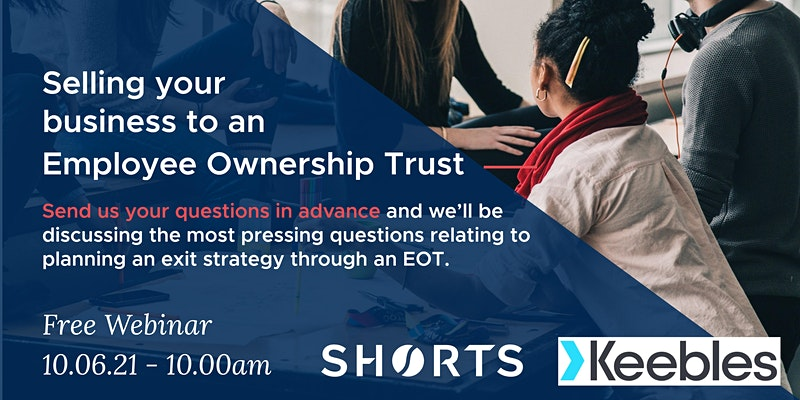 We answered questions such as:
What is an Employee Ownership Trust?

How do Employee Ownership Trusts work?

What are the tax benefits and potential pitfalls of an EOT?
We would invite you to submit your questions in advance of this event. The most commonly asked questions will be pre-selected to be answered by our expert panellists.
Speakers included:

Andy Ryder, Corporate Finance Partner at Shorts

Andy has over 15 years of Corporate Finance experience. He has extensive knowledge of business acquisitions, disposals, EOTs, management buyouts/ buy-ins, and fundraising across a range of sectors and deal sizes, from <£1m up to £50m.

David Robinson, Tax Director at Shorts

A qualified Chartered Tax Adviser with over 10 years' experience in the profession, David joined Shorts having previously worked for national firms including BDO and RSM. He has significant experience advising growing owner-managed businesses on all aspects of taxation including; acquisitions and disposals, reorganisations, and exit planning.

Paul Trudgill, Partner at Keebles LLP

Award-winning Corporate Lawyer, Paul has been qualified as a solicitor since 1994. He joined Keebles in 1998 and became a partner in the Corporate and Business Services team in 2003, based in Sheffield. Paul's specialism is Corporate Finance and he is regularly involved in the whole spectrum of corporate transactions from MBO/MBI through to sales, EOTs, disposals and mergers. He was named Corporate Lawyer of the Year in Yorkshire Dealmakers Awards in 2014.