Download your R&D Tax Relief eligibility checklist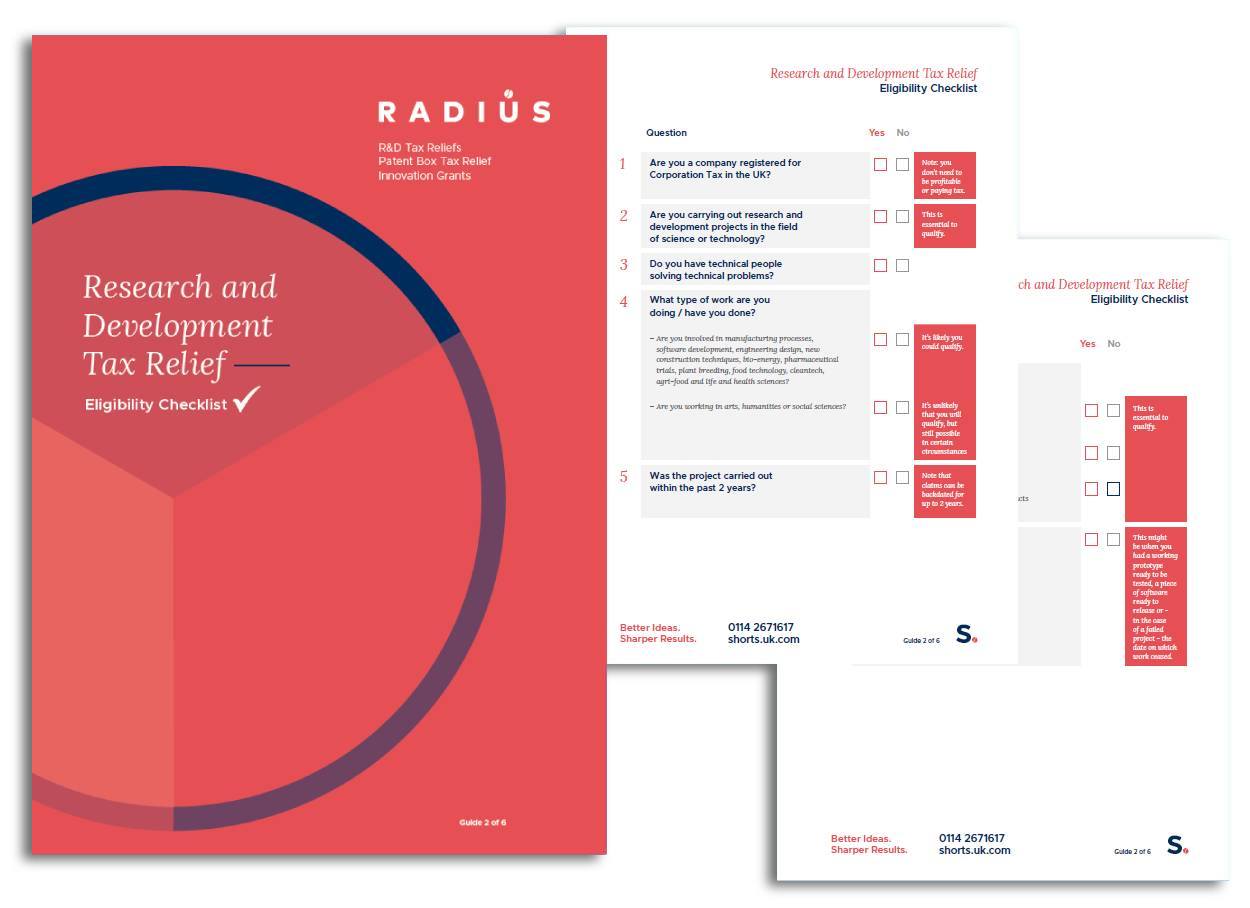 R&D tax relief is one of the most significant government-backed tax reliefs available today, but many companies do not realise they qualify. The definition of R&D for tax purposes may be wider than you think.
By taking 10 minutes to answer 11 simple questions about your company, you can determine your eligibility for R&D Tax Reliefs.